GREASE TRAP WASTE TREATMENT
Efficient And Low Cost Sludge Dewater / De-oil Solutions for Greast Trap Waste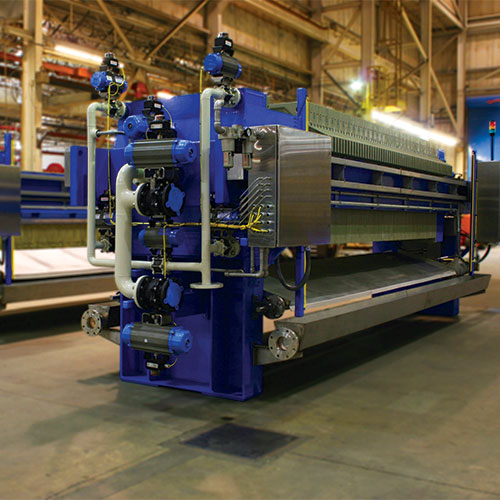 The Palmetto Wastewater Solutions, LLC filter press line is designed to provide long service life, simple
operation and excellent liquid/solid separation. These filter presses are available in a multitude of sizes, and
reliably produce filter cake with a solids content of 35 to 75 percent. Palmetto Wastewater Solutions, LLC manufactures filter presses with capacities ranging from 1 to 700 ft3 (0.02 - 19.82 m3). Plate sizes range from 470 x 470 mm to 2,000 x 2,000 mm, with cake thicknesses of 25, 32, 40, and 50 mm available. The variety of filter press sizes available ensures that Palmetto Wastewater Solutions, LLC can build a filter press to suit any sludge dewatering requirement.
Manufactured and designed at one of several high quality Palmetto Wastewater Solutions manufacturing facilities, the filter presses are available with levels of automation ranging from fully manual operation to automated filter presses that require minimal operator input.
FEATURES:
Wide range of sizes and
configurations
100 or 225 psi (690 or 1,550 kPa) feed pressure rating
Stainless steel sidebar caps
Gasketted and non-gasketted polypropylene filter plates
Integrated electric/hydraulic or air/hydraulic operating systems
Rugged construction
Extensive technical support